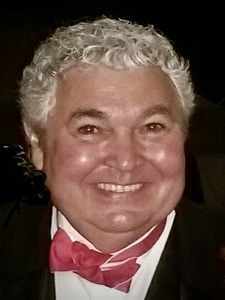 Curly, Jazz, and Traveling
Terry recently retired from a lengthy career in the marine industry with many new building and repairs of cruise ships, navy, commercial and offshore vessels. International travel always presented opportunities for a variety of music experiences; ask him about the jazz club in Mariehamn, Finland.
Born and raised south of the Mason-Dixon Line in Baltimore, Terry's music excitement allowed him to bring talent like Otis Redding, Booker T and The MG's, Little Richard and Dione Warwick to his high school for senior year dances.
Settling in downtown Mobile in 2004, he continues to renovate an historic home in the old Creole District a few blocks from MOJO's home at Club 601, where the staff affectionately calls him "Curly." Terry is blessed to have enjoyed MOJO and the many friends and acquaintances and looks to expand a long-term MOJO membership and serve on the board.
After all, Mobile always calls him home…